MUSIC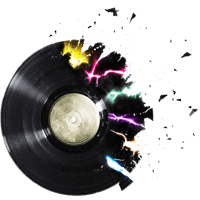 The art follows us during our whole life. It hangs in the gallery, lies on the shelves of libraries, we can hear it from the radio. The gift called music can root deep in human souls just as a spike into a gramophone record. Every life sounds different in it chords, sheets of music which life writes into us and follows gently and softly just like the move of the bow, other time it can beat and scream with all the strength of truly Rock fool.
Every occasion we are a part of is unique. The beauty of women, walking on the fashion show appended with tempting rhythms, always bright shine of balls followed with already lost sounds but on the other hand lively and colorful ones.
You are like a picture to which we are providing the gold frame and which we put on the top of fame and uncompromising sovereignty.